All the brands on the same website, search a car and compare prices.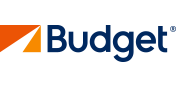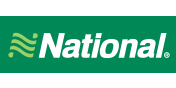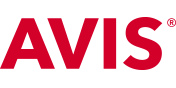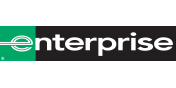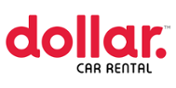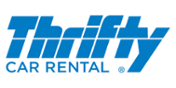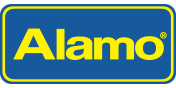 10 Insider Car Rental Tips for Your Next Journey
Pretty much anyone can book a trip, but not everyone can plan an ultimate adventure that's affordable, accommodating, and fun for everyone in your group. At TripsInsider.com, we aim to provide you with the best insider secrets in the travel business and a state-of-the-art travel comparison tool to make planning easier than ever.

Here are some insider tips that we'd like to share with you about car rentals.
10 Insider Hotels Tips for Your Next Journey
This rental car option pre-charges you for a tank of gas assumes that you'll bring the car back with an empty tank. However, diving with a low tank of gas is dangerous to make the option worth the money is dangerous. Instead, buy your own gas with a credit card that gives you points for gas station purchases.
Get Credit Card Points
Some credit cards offer bonus points for spending money on travel, including rental cars, hotels, and flights. Before booking your trip, sign up for one of these cards to get cash back or savings on future travel.
Get the Weekly Car Rental Rate
It's a bit puzzling that car rental companies charge more for driving less, but the weekly rate is often cheaper than driving just four days. You may be able to get the weekly rate for just five days, so keep the car a bit longer if you can.
Consider Independent Rental Agencies
Hertz and Avis are big players in the rental car industry, but they're not the only names in the business. Independent rental agencies like Fox Rent-a-Car and Payless may offer better rates, so don't rule them out just because they're less familiar.
Compare Rates with TripInsider
Don't think that all rental car companies will offer the same prices for your trip. In fact, these prices can vary greatly from one company to the next. Compare prices before you buy with TripInsider's comprehensive comparison tool.
Choose an In-Town Rental Location
Airports tend to charge car rental companies high rent, and some of that cost gets passed down to travelers. If you don't mind a little inconvenience, it's often cheaper to take a shuttle bus or cab to a rental office in town instead of the airport.
Take What's Most Available
Sometimes a rental car company has an excess of a certain type of vehicle, such as mini vans, that they would like to get off the lot. In a friendly way, offer to take whatever vehicle the company really needs to rent out. You may get a larger vehicle for the same price as an economy car.
Prepay for Your Rental
With most car rentals, you don't hand over your credit card until you're ready to drive off the lot. However, some rental companies will offer a discount to travelers who prepay in advance.
Take a One-Way Rental to the Airport
Whether you catch a cab or Uber, getting to the airport can be expensive. And airport daily parking rates can be pricey too. To cut that cost, consider booking a one-way rental from a non-airport rental location near your home and drive yourself to the airport to catch your flight.
Choose a Car You're Comfortable with
A little extra space in the car might sound appealing when you're on vacation, but driving a SUV or van may be challenging if you're used to a compact car at home. If unfamiliar locations, narrow streets, and pedestrian traffic intimidate you, choose a rental car that's similar to the one you usually drive.
We hope that you found the tips on this page helpful and can put them to use on your next vacation. Whether you plan to fly, drive, or cruise, become an expert trip planner by using our travel comparison tool for all your transportation and hotel needs. Please visit us again and sign up for our newsletter to keep getting the best deals and travel tips.
Comparison of car rental prices can
save you
up to
70%
Search Now
to find the best prices!
Copyright © 2023 TripsInsider. All rights reserved.